RIPSTIK LIKE A PRO!!!(LEARN NOW)
---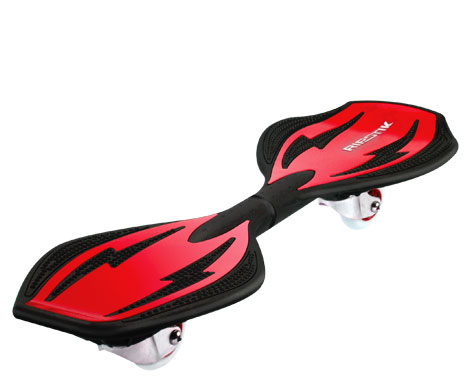 This thing above may seem like a rad caster-board on the outside, but moving it involves crazy amounts of physics. The main component is its caster wheels. 
 Notice how they are on an angle compared to normal wheels. There is a reason for this.
The angle causes friction-through newtons 3rd law (every force has an equal and opposite force)- to act forward on the ripstik. However, in order to propel the board, a torque motion must cause the rear end of the board to rotate in the opposite direction of the front end. This creates the friction that causes the board to move as a whole. The tricky part is staying balanced by using the center of mass.