Currently, we use a method called astronomical parallax to measure the distance from the Earth to various stars among our home galaxy and others. Well, we'll still be using it. Unfortunately, this post isn't about a literal tape measure from Earth to the stars.
The usual way of measuring distance has to do with observing angles as the Earth goes around the sun, as is illustrated below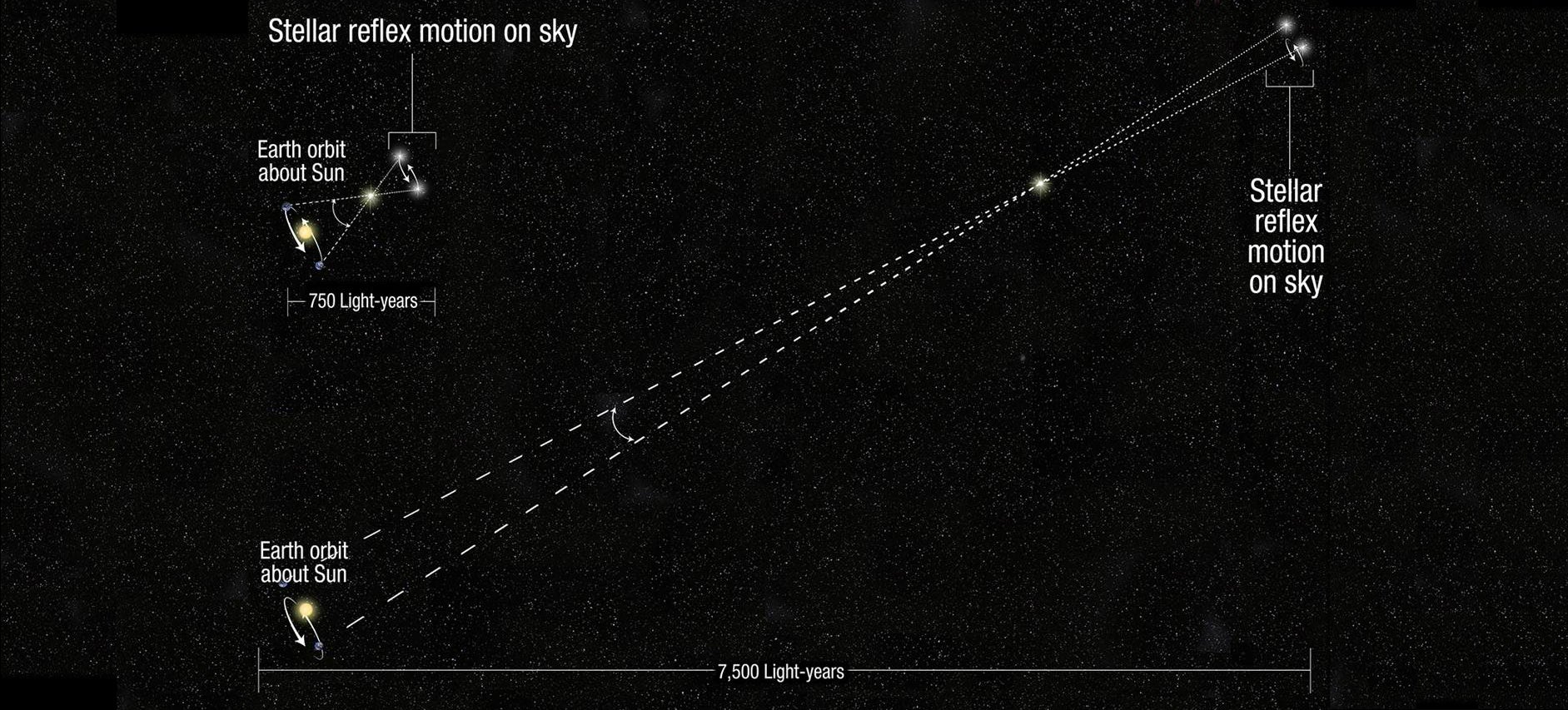 But now, we have found a way to utilize the Hubble Space Telescope for yet another purpose: spacial scanning. With this new technique, we won't have to wait the half a year it takes for the Earth to move far enough around the sun to make these measurements. Instead, we can use the famous space telescope to make measurements that are correct within 5 billionths of a degree.
The hope is that the more precise measurements will allow us to delve deeper into the mystery of dark energy.
Read the article here