(BEST SHOW)GAME OF THRONES!!!!!(SO COOL)
---
As an avid fan of this show, it's really interesting to think about the physics that the creators had to make in order for this fictional realm to seem realistic. In fact, perhaps one of the most well known scientists, Neil deGrasse Tyson, has commented on both the good and the bad physics of the tv show.
First of course, are the dragons' flight capabilities. 
"The dragon wingspans are sensibly large, as their body weight would require for flight," he wrote. Also, note the fact that they don't have arms, as they have their wings as a replacement. Now lets talk about how they get off the ground. Based off some general consensus from aeronautical engineers, one dragon weighs about 2600 kg. Therefore, its weight is 26,000 Newtons. Each wing's area approximates out to roughly 32m2. Assuming the dragon takes off at its stalling speed, like airplanes do, that estimates to be 4.3 m/s, as its body length of 13 meters passes by in 3 seconds. 
Another thing is their flame spitting breath.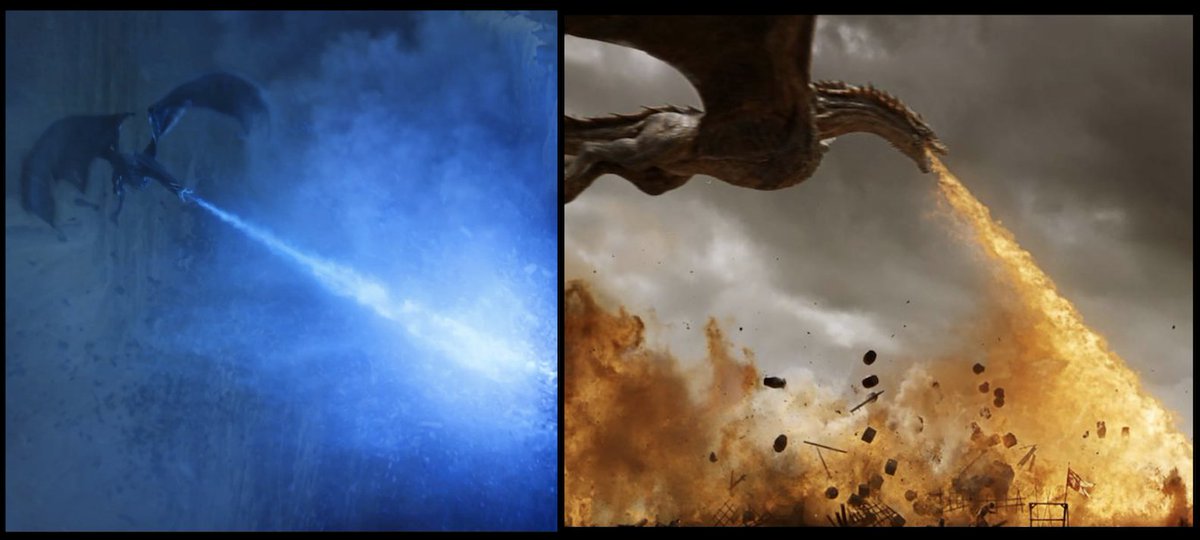 Tyson comments that the blue fire breath would be at least 3 times hotter than the red fire breath, which is super cool and makes sense. Blue light requires more thermal energy to emit and therefore has a higher temperature.
Its totally cool if you don't understand the context of this blog if you don't watch Game of Thrones, but dragons are cool too.
Thanks for tuning in!