What? What could meteorites have to do with skydiving?
If you watched that video, congratulations, you saw nothing! Well, unless you are extremely observant that is. Here's a slowed down gif so you can see what's going on a bit better.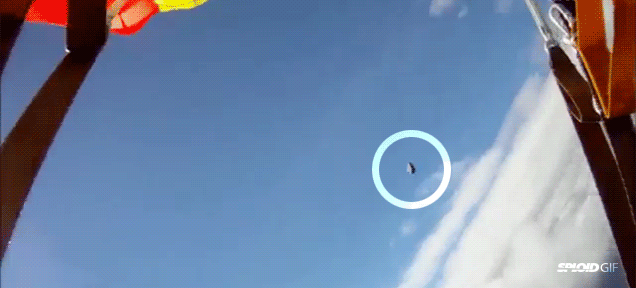 That would be a meteor during it's "dark flight" phase. This happens when the meteorite reaches terminal velocity and starts falling straight down due to drag forces and blah blah blah and we have never gotten footage of this before. Which means that the fact this skydiver caught it on his helmet cam is pretty incredible. In fact, the chances have been calculated to be that of winning the lottery....three times in a row.
It produces a pretty awesome collage picture as well