Here I present to you, the Poke Ball.
The Poke Ball is probably the most recognizable thing from Pokemon besides the popular Pokemon, Pikachu. They are very important to a Pokemon trainer's career of catching Pokemon because they are used to catch and store Pokemon. In the world of Pokemon, when the ball is thrown at a Pokemon, the Pokemon converts to energy and resides inside of the ball, until it is brought forth again by the trainer and the energy is returned to matter.
However, let us look at the size of the Poke Ball vs the size of a Pokemon in a real life setting where turning a creature into energy and back into matter is not realistic. A Poke Ball can change sizes for easy travel but in the most common form, the Poke Ball is 2.5 inches in diameter and has a volume of around 8.18 inches cubed. With this information, we can see that a Poke Ball is not very large.
There are many famous and large Pokemon in the Pokemon universe, but let us examine Onix.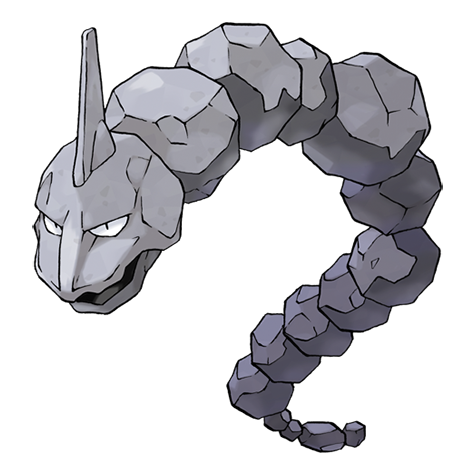 Onix is a Rock/Ground type Pokemon with an average length of 28'10". Onix is very large, and yet, there are Pokemon even larger than it. If we were to lay Onix flat next to a line of Poke Balls, it would take 139 Poke Balls to cover the length of an Onix. That means that Onix is just under 139 times bigger than one Poke Ball not even considering the average height and width of an Onix.
As much as we would like to catch an Onix, using a Poke Ball would unfortunately not be a feasible option to do so.